69.911201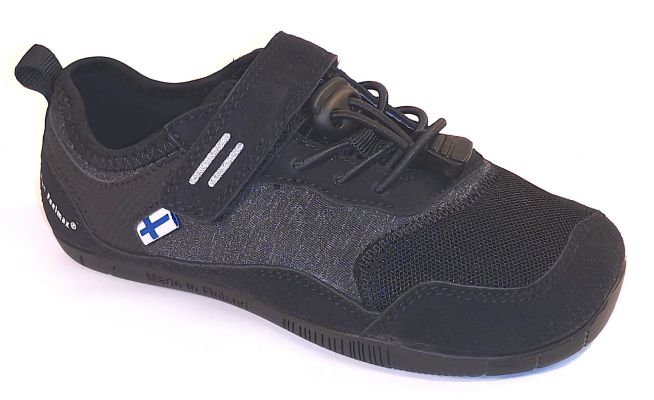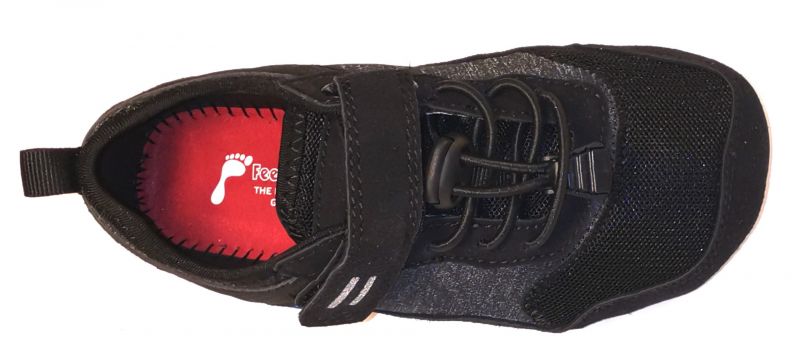 Details
The healthiest shoe for growing feet! Made in Finland in our own factory! Improved design based on Luosma 4, with more flexible upper design. This shoe is developed to let the child´s foot grow without restrictions. Very flexible, light, and wide at toebox. NatuRun™ triple-density outsole which is very thin, but made with durable special recycled and vulcanized (no glue is used) Ecorubber ™ compound. This outsole is melted to the upper resulting extremely flexible and strong bond. With this shoe the kids´s foot muscles and tendons will be stronger, foot arch will develop without any artificial (=bad) supports and the shape of the foot will be natural. Easy to put on/off due to the velcro closure.
Sizes EUR 24-34. The slidebar length is the insole length, the inside length of the shoe is about 5mm longer.
Color: Black.
Material Lycra, microfiber and mesh . 100% Vegan.
Weight (size EUR28) 79 g.
Reviews