59.966401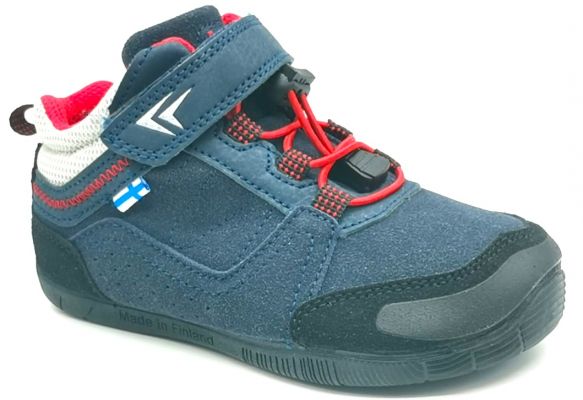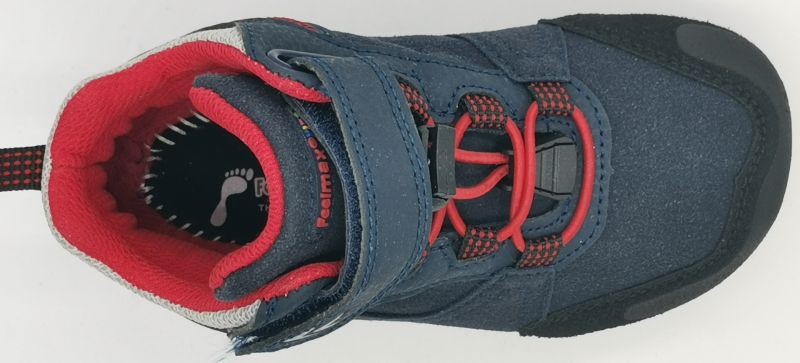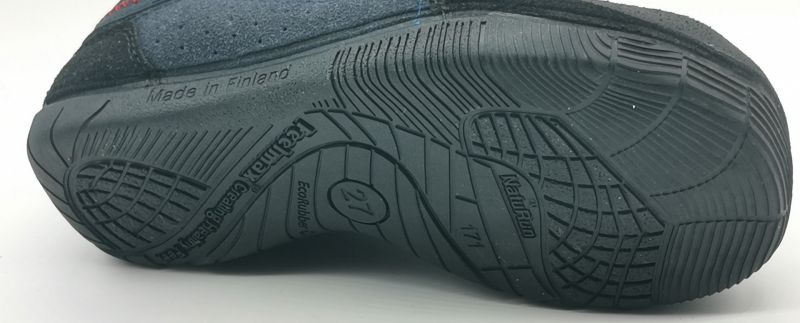 Details
New improved design from Vuoma 4. Improved shape, more resistant materials and toebox protector. "The best shoe for growing feet"! Kids boot for colder environment. The first shoe designed to let the child´s foot grow without restrictions. Very flexible, very wide and very light. NatuRun dual-density outsole which is very thin, but made with durable special recycled and vulcanized (no glue is used) Ecorubber ™ compound. With this shoe the kids´s foot muscles and tendons will be stronger, foot arch will develop without any artificial (=bad) supports and the shape of the foot will be natural. Easy to put on/off. Extra Thermal 3-layer 6mm thick removable insole included for winter.
Sizes: 24-34 (EUR)
Color: Blue with white and black accent: Leatherette, microfiber and synthetic reinforcements
Outsole: NatuRun 2.5 mm.
We recommend water-repellent treatment if the shoe will be used in wet conditions (like spray-on treatment, beeswax etc.). Regarding the sizing the boots appears to be slightly bigger that specified: sizes 24-26 and 32-34 are about 1-2 mm longer, other sizes about 4mm longer. Please take this into account when ordering this style. For sizes EUR24-28 we recommend only max 15 mm to be added to the length of the foot. Made in Finland. 100% vegan.
Reviews