Saana 3 recycled coffee yarn
99.944001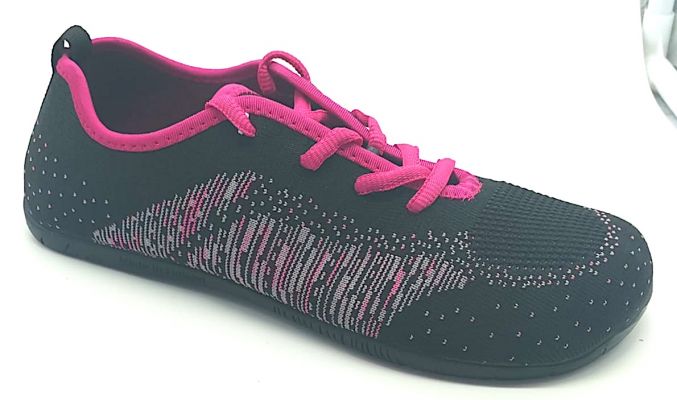 Details
This Eco-friendly shoe upper is made from recycled coffee grounds and recycled plactic bottles. Each Saana 3 pair is made of 250gr. ofrecycled coffee waste and 5 plastic bottles. Not only it´s sustainable, but also so comfortable in use. The coffee yarn has anti-bacterial, anti-odor  and moisture wicking properties. The upper is extremely light, breathable and flexible knitted one-piece upper. About 40% less manufacturing carbon emission if compared with Bamboo and 80% less than Coconut. Made in Finland. Features our new NatuRun , direct vulcanized dual-density Ecorubber™ outsole containing recycled rubber particles and wide toebox. 100% Vegan.
Materials: 80% Knitted coffeepower yarn/20% PET polyester.
Outsole: NatuRun™ 2,5 mm. Special Ecorubber compound.
Sizes EUR 37-42.
Last: Wide.
Color: Black with Fuchsia/Blue/Turquise.
Reviews